The reality of re-selling your stuff: What's hot (and what's not)  
A big part of the downsizing process is helping families sort through all their possessions that accumulate over many years (or decades) while living in the same home. Rather than focusing on what to get rid of, here at Songbird, one of our mottos is: "we help you find the things you want to keep."
Once our clients decide on the furniture, décor and other household items they plan to keep for their new downsized space, we help to "re-home" everything else. That process may involve getting furniture to family members, donating items to local charities (what we call the downsizing double win) or selling select items to local vendors.
For a realistic and up-to-date perspective on what used household items are sellable, we consulted with three of our favorite local vendors to discuss what's hot (and what's not!) when it comes to resale. They include:
Therese Bear from Hope Timber Vintage, a furniture & décor shop in Newark;
Pat Warthen of Pat Warthen Designs who sells collectibles and décor via shops & events in Heath, Granville and Mt. Vernon; and
Ali Klinger from One More Time, etc., a consignment store in Grandview.
We have cultivated a great working relationship with these local businesses and regularly connect clients directly to them so that they can get the best possible price for their previously-loved possessions.
WHAT'S HOT:
Mid-century Modern Furniture & Décor: Characterized by clean lines, distinctive color palettes and organic shapes, mid-century modern furniture commands a consistently high resale price. The same goes for décor from the era. "I am always in the market for mid-century modern items, especially barware, bar carts and vinyl records," Pat Warthen shared.
Ali Klinger echoed these comments, "We sell a lot of mid-century modern but with a focus on modern-style— both original and reproduction."
Outdoor furniture & garden décor: Metal patio furniture, whether it is true cast iron or a metal mesh as well as any outdoor furniture made of wicker, cement, or wood are consistent sellers for the vendors we consulted.
"Benches, patio tables & chairs go quickly, so we are always looking for those," says Therese Bear. "Birdbaths, garden art and any interesting architectural pieces also sell well."
Mix & match furniture: "Dining room tables and chairs are good sellers, but very few want a full dining room set that includes a buffet, hutch, and table," Therese Bear shared. "Customers may be looking for 1-2 pieces to mix and match...but not a big matchy matchy set. That goes for bedroom sets as well."
Signs & advertising: If you have ever watched "American Pickers" you know that among the treasures the hosts search for are old advertising signs, especially the sub-genre of signs for beer, car parts or oil & gas companies. These "mantiques" are coveted by collectors and can command top dollar.
Unique, quirky or one-of-a-kind pieces: "Our customers want curiosities. They want things that you don't see every day and one-of-a kind objects or unusual designs," Therese Bear shared.
Pat Warthen concurred. "For uncommon items, it doesn't matter the era. If it is really unusual it will sell." Ali Klinger added, "Consignment customers are looking for project piece or for something really unusual."
Art: All three vendors mentioned artwork as a steady seller in their resale shops.
WHAT'S NOT:
Big, bulky, dark furniture: Oversized armoires, giant entertainment centers, huge hutches, headboards, trunks and other "big brown" furniture (think: Eastlake and Ethan Allen) are a tough sell for resale shops. Unfortunately, they can be difficult to donate as well because many thrift stores simply don't have the space on the sales floor or room to store them. As Therese Bear put it "our customers don't want Queen Anne Style. They don't want furniture from the 1980's and 1990's."
Dressers: Old dressers tend to be smaller and have shallow drawers that don't slide easily. This makes them unappealing to prospective buyers. "We actually stopped buying dressers because they just were not selling very well," admits Therese Bear.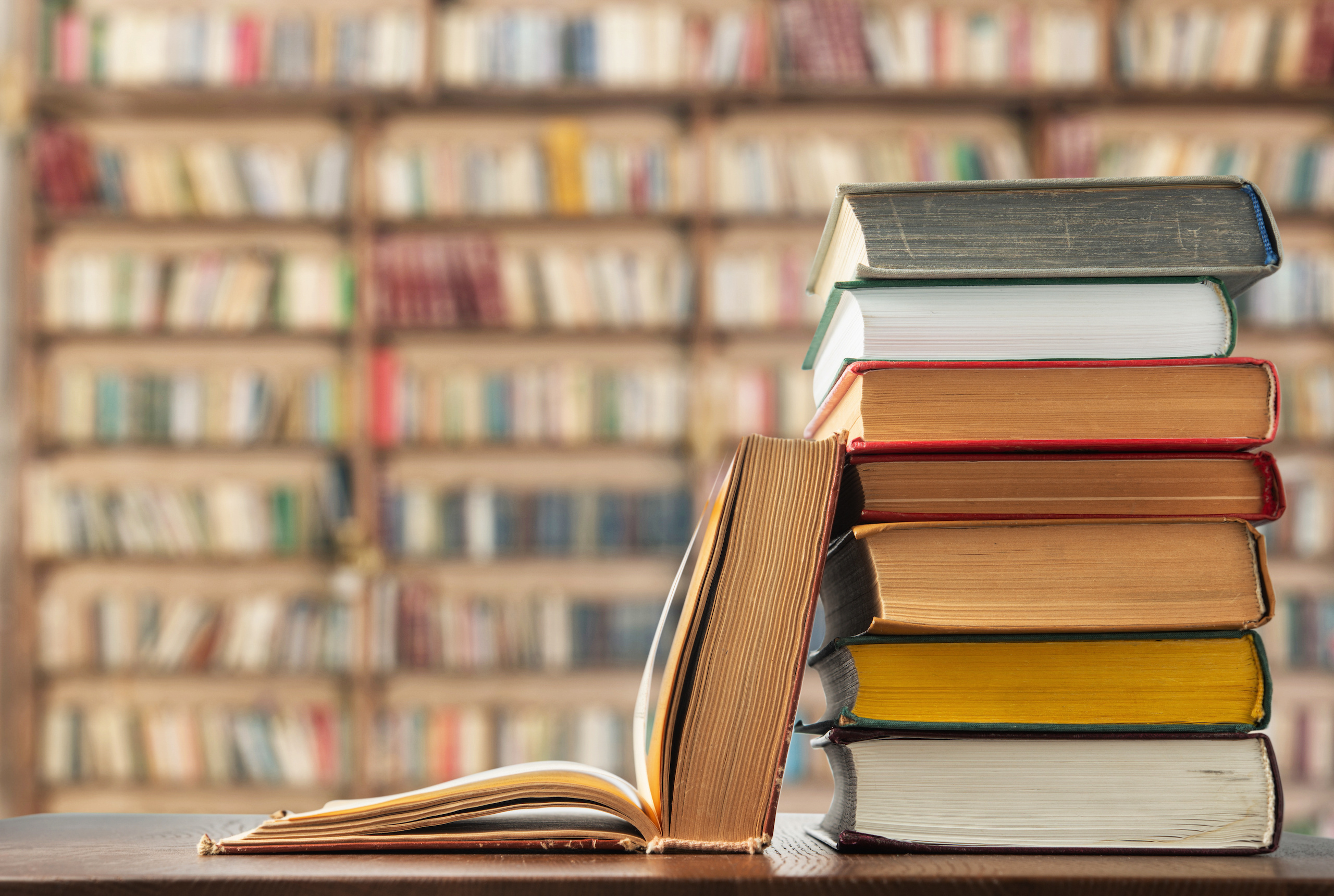 Books: It hurts our hearts, but books are some of the toughest items to re-home. Finding an outlet for books has become increasingly difficult, as re-sale shops don't want them (unless they are as Ali Klinger describes as "cool, decorative and stylish") and many thrift stores have stopped accepting them. Half Price Books and decluttr.com may buy them for a nominal price (less than $1/book typically) but usually only for select titles.
Longaberger baskets: Despite deep roots in Licking County (proud home of "The Big Basket") and a once-loyal following of collectors, the market for Longaberger baskets has bottomed out.
China cabinet contents: Dishes, silver, china sets, crystal and glassware are another tough sell. The same goes for smaller decorative figurines. "No Precious Moments or clowns, please... that's a hard pass" Ali Klinger warned. The few exceptions to this category are amber glass, ironstone and crocks. Vendors will consider these, but they typically sell at lower price points.
"Primitives:" Think: spinning wheels, rocking chairs and butter churns. These types of antiques are not of interest to the vendors we consulted.
As Pat Warthen aptly put it, "the people that like these things aren't buying them often because they don't have room! They are the folks now downsizing. Younger generations generally want more of a minimalist look."
WHAT TO DO NEXT
Discovering that possessions that originally cost a pretty penny but now have little to no resale value can be a difficult pill to swallow. But rather than be disappointed, we advise our clients to focus on the freedom of letting go and knowing that someone else will be able to use and find joy in those items.
As one client aptly put it, "I have infinite amount of space in my heart for memories. But I have a finite amount of space in my house for memorabilia and other stuff. And in the end, it's all just stuff."
Other sage advice these resale vendors shared for folks going through the downsizing process:
"Give the pieces that mean the most to you to family members! Then, be willing to separate the sentimentality of the rest of the pieces. While we love a story with a piece of furniture, we can't always give the amount of money that the piece is worth. Be willing to donate."
- Therese Bear from Hope Timber Vintage:
"I recently downsized, and my advice is this: do it before you have to do it. It is such a relief. It is a gift to us and to my children. Less is more! Just straight-up ask your kids: 'Do you want this? If so, take it now!' I tell my friends all the time, what are you waiting for? Do you think it is going to be easier when you're 78? It's not! Downsize now! It's liberating. It's one less truckload your kids will have to deal with."
- Pat Warthen of Pat Warthen Designs
---
If you or a loved one plan to downsize or relocate within Central Ohio, contact Songbird for a free initial consultation.
If you live elsewhere in the country, consider Downsizing Done Right, our step-by-step video-based guide & resource book. We are also available for personalized downsizing consulting, training and coaching services via Songbird Support.