Songbird Story Profile: The Interior Designer, Susan W.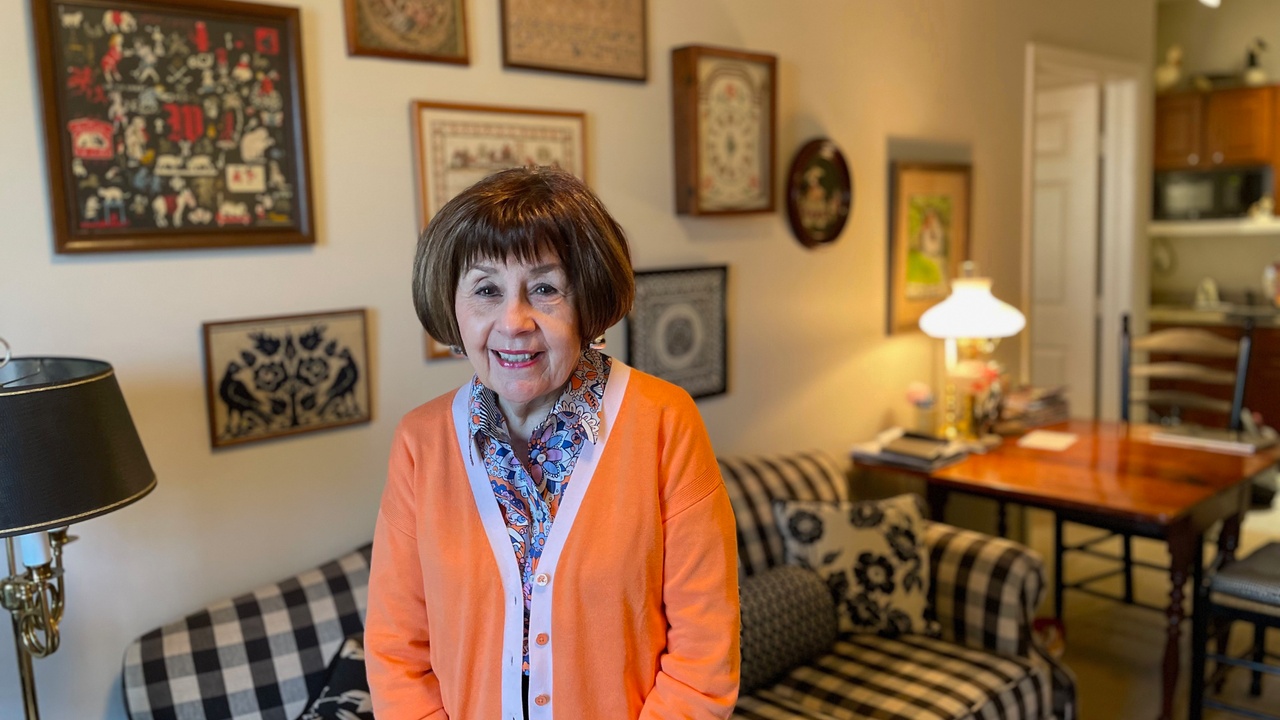 Interior design and home decorating have been a big part of Susan's life. It's in her DNA, you could say. Susan grew up working in her parents' store—the oldest furniture store in the state. When not teaching French at the local high school, Susan enjoyed collecting antiques, managing renovation projects and decorating the historic 1898 farmhouse she shared with her husband. Featured on the local tour of homes four times, the property brought tremendous joy to Susan and her family.
After her husband passed away in 2019, rather than trying to maintain the large home and acreage alone, Susan reached out to Songbird Transitions to help her downsize to Middle Senior Living in Granville. Her proactive approach has enabled her to participate in many activities and enjoy the amenities of the senior living community, all while surrounding herself with a curated collection of her favorite antiques and family furniture. Since she decided to move prior to managing the estate alone during a midwestern winter, she didn't have to worry about how to navigate a frozen driveway or manage two wood-burning stoves for heat. She and her family now have peace of mind knowing that if her health declines she will have access to all the care she needs without having to relocate.
FAST FACTS ABOUT SUSAN'S DOWNSIZE
Moved to: 813 square foot, 2 bedroom, 1 bath senior living apartment
Moved from: 2,900 square foot house 3 bedroom, 1.5 bath
# of years you lived in previous residence: 56 years
What household items were you happiest to purge?
Junk in the barn, tools, farm implements,
What possessions were the hardest to part with? It was difficult to part with so many of the wood carvings my husband made, but I gave many of those to the neighbors and friends who knew him and appreciated them. It was hard to say goodbye to the house and no longer have access to our delicious spring water.
What was the best part of the downsizing process?
Freedom from having to keep everything clean and deal with so much stuff. Much easier to take care of everything.
What do you love most about your new space?
I love that it still feels like home! And I love the big closets and modern amenities, such as the light going on automatically when I open the closet door.
What was the biggest challenge of the downsize?
There wasn't any. It was just meant to be. I'm just so glad.
It makes my heart happy to be here.
What advice would you give to others who are considering downsizing?
No regrets. Trust your heart.
Read additional personal downsizing stories in our Songbird Story Profile series.